This is a highly anticipated event proceeding the Colorama Sale. Advance tickets are required and are available during National Show Online Registration and at Check-in at the show.
The Wine and Cheese Reception showcases select wine and cheeses to over 300 dairy goat cheese enthusiasts attending ADGA National Show. All donors are required to be Licensed and Inspected dairies.
The ADGA National Show host group is currently seeking a sponsor for the glassware for the Wine and Cheese Reception. Please contact Christina Strickland (christilynn@wavecable.com).
2018 Wine & Cheese Donors

Redwood Hill Farm
Artisan Dairy

Mozzarella Company

TRIPLE CREEK DAIRY
Distinctive Farmstead Goat Cheese for the sophisticated Palate

SPINNING SPIDER CREAMERY
An artisan goat dairy
"Fork to Farmer"

PENNY ROYAL FARM
Creamery – Farmstead Cheese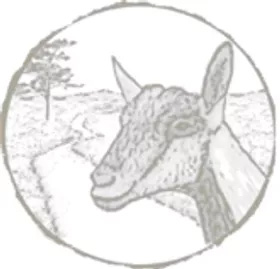 NOBLE SPRINGS DAIRY
Grade A Goat Dairy and Artisan Goat Cheese
Franklin, Tennessee

DREAMFARM
Farmstead Cheese & Farm Fresh Eggs

FIORE DI CAPRA
Southern Arizona's Grade A Dairy & Creamery

CARR VALLEY – CHEESE COMPANY
Cheese hand crafted the Old Fashion Way

FIREFLY FARMS CREAMERY & MARKET
Hand Made Cheese from Mountain Maryland

THE CAPRA GIA CHEESE COMPANY
Carrollton, Georgia

LATTE DA DAIRY
Grade A Dairy
100% Natural Artisan Goat Cheese

LYNNHAVEN GOAT MILK CHEESE
Award winning cheese from award winning goats

PURE LUCK FARM & DAIRY
Specialize in handmade artisan goat cheese and certified organic culinary herbs.

RISIN` CREEK DAIRY & CREAMERY
All of our products are made from milk that is produced by our own herd of Nubian goats.