This is a highly anticipated event proceeding the Colorama Sale. Advance tickets are required and are available during National Show Online Registration and at Check-in at the show.
The Wine and Cheese Reception showcases select wine and cheeses to over 300 dairy goat cheese enthusiasts attending ADGA National Show. All donors are required to be Licensed and Inspected dairies.
2019 Glass Donors

Thank you Hetland Creek, The Northwest All Breed Goat Club and Roc-N "J" (Fran Brown) for being the Wine & Cheese glass donors for ADGA National Show 2019!
2019 Wine & Cheese Donors
Thank you to these 13 Wine & Cheese donors for the 2019 National Show Wine & Cheese Reception!

Conway Family Farms

Crow's Dairy

Cypress Grove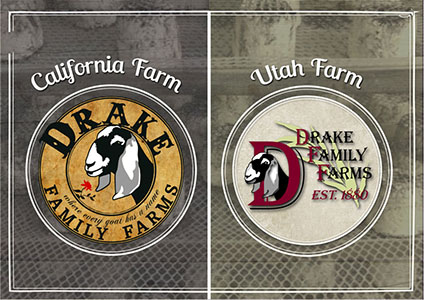 Drake family farm

Latte Da Dairy

Laura Chenel

Laz Ewe 2 Bar Dairy

LynnHaven Farm

Noble Springs Dairy

Penny Royal Farm

Redwood Hills Creamery

Spinning Spider Creamery

Terratopia Gardens & Goats