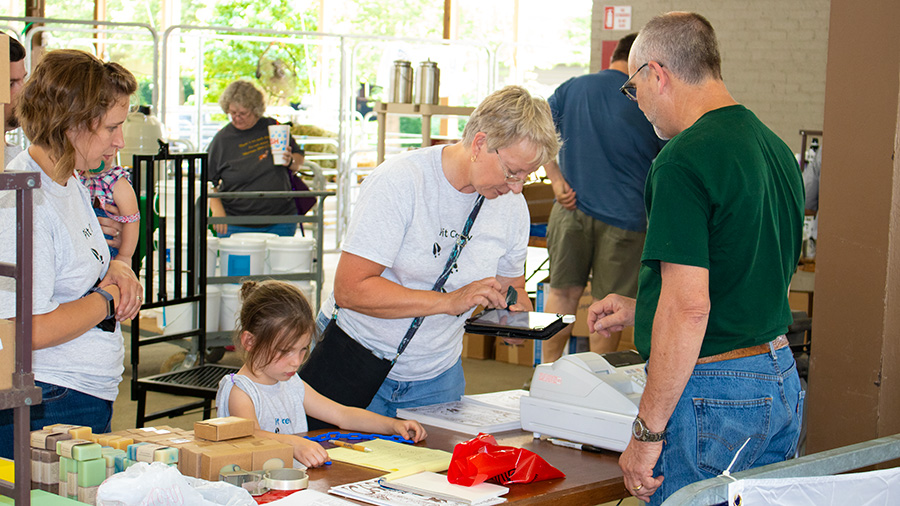 The ADGA National Show provides a great venue to showcase your business. Many vendors return year after year offering the exhibitors and attendees great shopping options. We hope you will consider being a vendor this year.
All individuals or companies at ADGA National Show selling products must rent a table and pay the appropriate fee. No one will be permitted to sell or advertise products from an exhibitor's pens. Each individual vendor must register with the ADGA National Show and pay the required fees. Each vendor is responsible for a permit and any state sales tax. Any and all raffles held at the ADGA National Show will be limited to those which are approved to directly benefit National Show fund raising.
Vendor Spaces and Fees
Vendor information and the application form is coming soon.